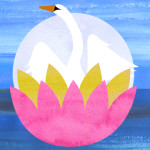 Trauma Recovery Therapist
Cotati, CA
Vicki Van Winkle, MFT, MFA
'My wish is to share the tools I have learned and help you to alleviate excess stress in your life.'
Do you sometimes feel just too worried and sad?….alone trying to sort out relationships, emotions, and thoughts? Wish someone could listen and help you without telling you what to do? Do you sometimes long for more peace in your life? Do you wish you could find a way to grow stronger, so life would feel easier?
My job is a work of listening well and speaking clearly from what I hear:  for your own solutions lie within your own heart. We all have our own style, values and life purpose that only we know. I am here to help you regain your poise, balance and clarity when tough, confusing or dark times have seemed to enter your life.  I have journeyed through many dark and confused times, healing with the help of many, I was fortunate to encounter along the way, and able to seek the counsel and learn from some people who really changed my ways of thinking and working within my own nature.             
During my whole life the study of Consciousness has always been my highest interest.  Sitting with Sufis and the Yogis, I was gifted with many deep experiences of inner peace. Initially, these peaceful moments were very fleeting, like a glimmer of a diamond in a dark room. Over time peace became more and more accessible and available in everyday moments, at home, work or play.  Life did not suddenly become perfect, but the ability to experience peace was expanded.  While difficulties in life can arrive at any time, it has proven very helpful to develop a full array of tools for dealing with life as it comes along. Many people have told me one of the most valuable things they got out of working with me is a good set of tools for living.
 Retain flexibility and apply wisdom:  This is the most important thing I have learned in life. Sharing this ability to expand inner peace is the reason I have created my therapy practice.  There are no troubles that can not be made lighter through sharing and cultivating skillful perspectives about them.
Feel free to contact me to discuss how this kind of inner work may help you live in a more graceful and easy way.  It is possible to live in stressful times and still  remember the humor and common sense in your own being.     
Click here to find out more about my classes and workshops.
Find out more about our monthly Meditation Gatherings.  Click Here!                                    
This tool will be useful to you find yourself upset by something and caught in the reaction of your mind, emotions and animal instincts, in a state where you may not be able to truly listen to and hear the voice of our heart, of our highest self, of our intuition, of our Soul….
Whether you are nearby or far away, I would like you to have the Tool for healing that I most commonly teach to every single person who comes into my office for help. Please contact me for more information about all currently available Healing Resources.
Let's Get Started Now on Your Healing!
Contact me by phone, text or email to make an appointment for therapy, problem solving consultation and/or qi gong and meditation therapy  (707)338-6177
Your determination to make your life more whole and balanced combined with my many years of experience guiding others on the Inner Healing Journey will allow you to speedily create your desired healing! Don't just wait it out any longer. You can get relief and solutions to your problems from my toolbox of healing treasures that I have gained from 20 years as a healer.